Financial Planning Advice
Financial Advice Service – John Benson
Reach your financial goals with practical, pragmatic and highly customised strategies.
Professional Investment Services – Authorised Representative #244666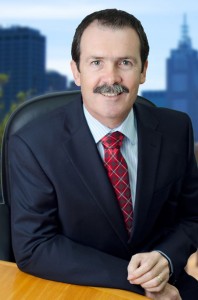 Offering a carefully tailored approach based on your unique personal situation is the cornerstone of my financial service strategy. There are myriad factors to account for when planning your financial future – I have vast experience in navigating these depending on where you are and what's important to you.
For example, managing the risk/return tradeoff becomes considerably different depending on your business, dependants, significant other, or simply what kind of investment strategy you would like to pursue. I have a great deal of experience in helping vastly different clients – and I would be pleased to help you reach your financial goals.
The first step is to figure out where you're at and what your financial goals are. What's important to you? Do you want to take an overseas holiday every year, buy an investment property, pay off your mortgage as soon as possible, or ensure you have contingency plans in place in case anything happens to you or your business? Whatever your goals may be, I can help you plan for them whilst simultaneously helping you protect what assets you have – now, and in the future.
I am highly experienced in working with different financial situations, goals and lifestyles to secure your financial future without compromising what's important to you.
I have worked in the financial services industry since 2001 and became an adviser of Professional Investment Services on 18 December 2001.
I hold the following qualifications:
Diploma of Financial Planning
Bachelor of Business (Accountancy)
Certificate of Self Managed Superannuation Funds
Certificate of Margin Lending
Certificate of ASX Securities
I am qualifed and pleased to provide financial advice and deal in financial products in relation to the following areas:
Financial Planning
Risk Insurance
Managed Investments
Superannuation and Retirement Planning
Margin Lending
Direct Equities
Self Managed Superannuation Funds
Please click here to learn more about me or any specifics of remuneration I may receive when engaging my services.
Get a headstart on your financial future
If you're interested in sitting down with me to talk more about reaching your financial goals, please fill in the form to your right or click here – someone from my office will be in touch to arrange a cost and obligation free exploration session. We'll help you go from where you are to where you want to be – without compromising your lifestyle or risking what you've already achieved.
Further Information
Professional Investment Services Pty Ltd
Click here for Licensee information www.centrepointalliance.com.au
PIS AFSL 234951
PIS ABN 11074608558
Email profinvest@cpal.com.au
Phone 1300 557 598 or click here to make an enquiry
PIS Financial Services Guide (FSG)
Click here to view Financial Services Guide and Privacy Policy
PIS Complaint Process
Click here to lodge a complaint www.centrepointalliance.com.au/compliants
The information provided on this website has been provided as general advice only. We have not considered your financial circumstances, needs or objectives and you should seek the assistance of your Professional Investment Services Pty Ltd (PIS) Adviser before you make any decision regarding any products mentioned in this communication. Whilst all care has been taken in the preparation of this material, no warranty is given in respect of the information provided and accordingly neither PIS nor its related entities, employees or agents shall be liable on any ground whatsoever with respect to decisions or actions taken as a result of you acting upon such information.